Pastor Gaina Flores knows what it is like to feel as though you were backed into a
corner with no options. As a child in Guatemala she spent time in an orphanage. She knew poverty, and the hopelessness it can engender. Yet she was also determined, and grew to succeed academically, attaining her BA in Human Services, preparing for a medical vocation. But God had other plans, calling her to vocational ministry, and in a place where the children know the same deprivation she knew as a child, the same isolation, and the same low expectation of what lay ahead.
Pastor Gaina now serves as Pastor of St Paul's CME Church, Fresno, and is participating in the CCT/Every Neighborhood Partnership (ENP) Church/School Matching program, which places the talent and love of the church at the feet of the neighborhood school in services such as in-class tutoring, mentoring, sports ministry, or after-school clubs. ENP trains the church in this process and helps with the set-up. The CCT provides a small grant for participating churches.
In the four years of her ministry at St Paul's, Pastor Gaina and her volunteers have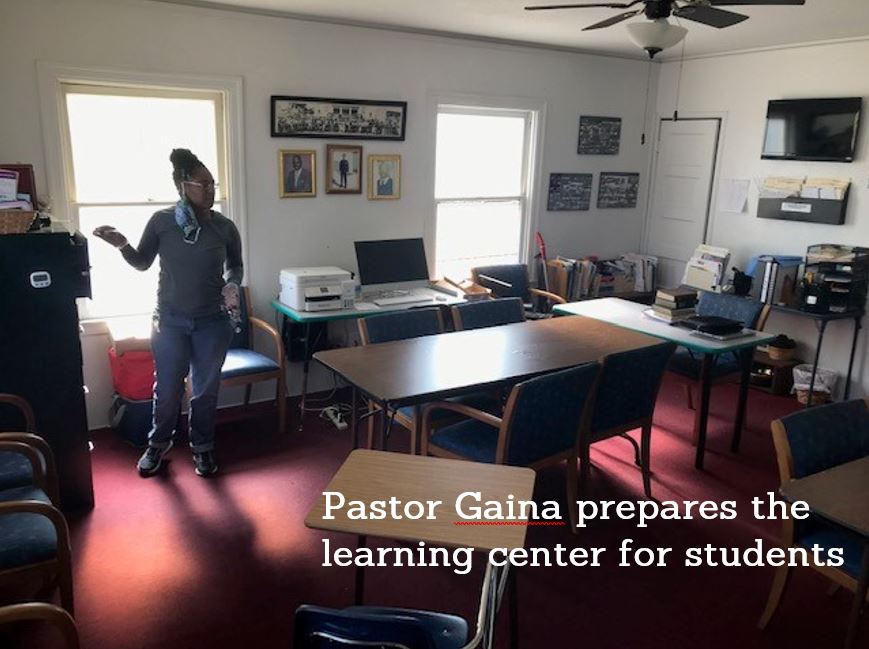 built a relationship of trust with two neighborhood schools, including Kings Elementary and Kirk Elementary. In fact, they often give her the kids that are experiencing the greatest troubles, and the ones who are most disruptive. Pastor Flores has set up a learning center at the church, challenging children in math, comprehension, word puzzles and other learning objectives. They are there and at the schools every week. During Covid, the church opened its learning center so that students that did not on computers could still participate in virtual learning. It has become a positive and safe place in a neighborhood where gunfire is routine, and neglect from the city, from police, and even from God's people is rampant.  It is a contribution toward the flourishing that God intends for their neighborhood.
Pastor Gaina believes the church/school match is as good for the church as it is for the kids. In the life of the kids, test scores have risen in the students she and her volunteers have worked with. It is a contribution to the personal flourishing that God intends for every individual. And correspondingly, she sees the church "Becoming what God intends it to be – a body of Christ flourishing in service." She says "Community transformation runs in my heart, mind and soul, all to the glory of God." We can tell. In her spare time, Pastor Gaina is finishing her M.Div degree at Fresno Pacific Biblical Seminary. Orphanage, Neighborhood, Academy – it is the journey toward flourishing.
For more information on the church/school matching grant that is available to help your congregation with start-up expenses, contact our office at 559.453.2367.​