The CCT Social Business Plan Workshop is Sept 13.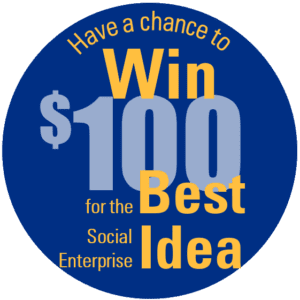 Attendance is free but you must register. You could win $100 for the best idea. This workshop will cover how to write a social business plan for an enterprise that creatively achieves a social good objective while being financially sustainable. (Workshop attendees are eligible to enter their business plan into the Spark Tank Pitch competition in November. All award winners are fully scholarshipped into the CCT Social Enterprise Academy in January.)
Spark Tank is Coming!
The Spark Tank is the Valley's only social enterprise pitch fest. If you or your church want to pitch an idea for a business with a mission, it's time to plan. Here's the timeline:
  > Sept 13 – Social Business Plan Workshop – we'll show you how to write one (register here)
  > Oct 1 – Deadline for submitting entries to the Spark Tank (download the template here, complete and email to Carlos.Huerta@fresno.edu)
  > Nov 1 – We'll notify you if your proposal made the cut and are invited to pitch
  > Nov 8 – Practice Pitch session
  > Nov 13 – Spark Tank Pitch Fest at Bitwise South Stadium
More than 30 social enterprises have been catalyzed throughout the valley through the Spark Tank process, and are bringing transformation. Could you or your church accomplish ministry through this innovative format?