CCT Spark Tank Social Enterprise award winner Missio Dei Café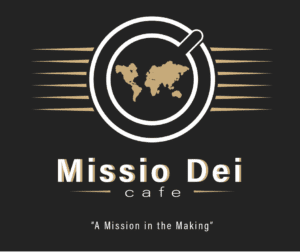 is off to a good start in its vocational training program for those with barriers to employment.   In partnership with Redeemers Church and Serve Reedley, women come to learn hands-on job skills in the areas of baking, computer skills, graphic design and customer service.  Mentorship is provided for the women, tailored to their specific needs. These allies come alongside participants to encourage and assist in the job process and beyond. Throughout the program they work through the Work Life curriculum from The Chalmers Center.  It addresses not just getting a job, but also maintaining it when life gets difficult. The Work Life program also helps one discover their own story and how past experiences can be used for something meaningful. The goal is at the end of six months for participants to find meaningful work by partnering with business owners and leaders in the community who hire them.
They utilize the Nehemiah Network which is a database that collects information about one's skills, jobs, resources and hobbies in order to pair with someone in the community who is in need.  It works!  For example, a request came from a single mother whose car had been broken into the night before and needed a repair of her driver's side window. An email was sent out the request and within ten minutes several people offered to help her!   The Nehemiah Network is active in its goal to become the main need referral hub in Reedley and surrounding areas.
Megan Ortiz who facilitates these programs, expressed her
appreciation that the CCT opened the doors for them to take advantage of resources available to small towns such as Reedley and provided examples of how other groups have served communities around us. She realizes the value in learning from and building from what has already been done.    Various team members from Serve Reedley have taken advantage of trainings CCT offers such as the Social Enterprise Academy and Spark Tank in 2018, and Work Life in 2019.   Currently they are taking the Faith & Finances course to support those coming out of the shelter in place portion of COVID-19 with loss of income.
For more information, contact Megan Ortiz at megan@servereedley.org