2016
Crumb & Get 'Em Cupcakes – A cupcake company started by
Jennifer Kenyon, in the heart of the Lowell Neighborhood in Fresno, CA. Crumb & Get 'Em has already been operating at local Farmers Markets and Art Hops. With established proof of concept, Crumb & Get 'Em's next goal is to expand to be employ young people from Lowell. This would provide many young adults their first job experience, pay check and early exposure to workforce as a whole.
Website: https://www.crumbandgetemcupcakes.com/
Facebook Page: https://www.facebook.com/crumbandgetem/
Kings Cornerstone Recycling, LLC – A r
ecycling business that provides a self-sustaining revenue stream and employment experience/work therapy for those in the Kings Gospel Mission. Organized by Community Recovery Systems they will serve 64 customers daily, as well as curbside recycling pick-up for area schools and multi-family complexes.
Facebook: https://www.facebook.com/Kings-Cornerstone-Recycling-1773597086287017/
Coat of Many Colors – This is a social business (LLC/Sole Proprietorship) that focuses 
on painting workshops that help military veterans in Lemoore and nearby suffering from PTSD, as well as others, experience the therapy of artistic expression in one-to-one or small groups sessions.
Website: http://www.coatofmanycolors.name/
Facebook: https://www.facebook.com/Coatofmanycolors111/
Tagua: Fair Trade for a Better World – A 10,000 villages type of approach,
combining a retail brick and mortar business with a community benefit organization, utilizing volunteers. They buy goods from fair trade wholesalers who source from artisans and farmers in impoverished countries. Benefit is global.
Website: http://taguafairtrade.org/
Facebook: https://www.facebook.com/taguafairtrade/
Cornerstone Coffee Co. – This coffee shop is a social business
of the Lighthouse Recovery Center employing women from their rehab Center and providing a revenue stream for the Lighthouse Recovery Center. A new housing complex has gone in kitty corner to them and they need to expand their equipment to handle the opportunity.
Facebook: https://www.facebook.com/cornerstonecoffeefresno/

4 His Glory Apparel and Accessories – A social business (sole proprietorship run by the pastors)
 of The Altar Worship Center (a church with many urban poor members) and New Life for Girls, a 30-year-old rehab ministry. The business will provide employment experience and an additional revenue stream to sustain the Altar Workshop Center.
Facebook: https://www.facebook.com/4hisgloryapparel/
Moving On Up – A moving and furniture rehab company staffed
by people in need of work who come to Fresno Area Community Enterprises and North Fresno Church. Their focus is to provide a basic level of employment for hard to hire individuals to develop their soft skills in the work force.
Website: http://facefresno.org/  – http://facefresno.org/portfolio-item/rock-pile-yard-services/
Facebook: https://www.facebook.com/FresnoAreaCommunityEnterprises/
Young Minds Matter – A self-sustaining, multi-service program focusing
on teenagers in southeast Fresno & Selma, providing Jr. High & High School prep, tutoring, computer access, Bible studies, life and career planning, and leadership training. Families sign their kids up for participation and pay a monthly fee.
Facebook: https://www.facebook.com/YMMkeepingdreamsalive/ 
L&R Embroidery in Reedley is a small business n
ow employing people with barriers to employment, and their vision is to expand to employing more people in that situation.
Facebook: https://www.facebook.com/LRembroidery/
Alongside – One of two employment readiness systems we awarded. This employment services company is proposed by Onramps EDC. This approach will tailor job readiness to actual jobs that exist, utilizing employer profiles of those job requirements. The service is self-sustaining by attaching sliding scale fees onto initial salary after employment.
Website: http://www.cosafresno.org/
2015
Urban Lumber – Will employ people whom have barriers t
o employment, ranging from mental disabilities, lack of education, and life choices who have a desire and are motivated to have a purposeful and sustainable life despite their present circumstances. The Urban Lumber division of Revive will include procurement, milling and processing of urban lumber into raw lumber and one-of-a-kind beautiful pieces for sale.  All of the production processes can be easily taught, executed and excelled in.  They are excited to start this addition to ReVive as it will allow them to bring in individuals who have no experience, train them, and illustrate to them the beauty of redemption.  Urban lumber is often diseased, discarded, or left to rot.  Often those who have barriers to employment feel that they have been plagued by the disease of their past, lack of education, or mental challenges.
Website: http://www.reviveindustries.com/urban-lumber/
Facebook: https://www.facebook.com/ReViveIndustries/
Constant Movement – The goal of Constant Movement is to
offer a wide range of affordable classes in the Lafayette Park Neighborhood of Central Fresno that focus on dance, theater, and public speaking. This enterprise is aimed at addressing the physical, emotional, and occupational needs of the community by providing opportunities for physical health and skills that will help their marketability for the workplace. There is a competitively priced charge for classes and consumable items for sale.
Website: http://thewayfresno.org/
Facebook: https://www.facebook.com/constantmoveme1/?rc=p
Fishing for Life – A micro-lending fund and business development strategy for 4141 Ministries in central Fresno, which includes individualized guided business development, accountability and mentoring for people facing serious barriers to employment, utilizing the resources of the faith community.
Tree of Life Café – Tree of Life Café will be a fresh farm-to-table,
home-cooked comfort food establishment, serving and showcasing the agricultural products raised in Fresno County, while providing meaningful employment to men and women who have completed drug and alcohol rehabilitation programs in Fresno County. The Tree of Life is a symbol of healing and renewal in the lives of these men and women, as well as a symbol of renewal and healing for downtown Fresno.
Website: http://www.treeoflifefresno.com
Facebook: https://www.facebook.com/treeoflifefresno/
Protechnet – Protechnet.org intends to become
the link between businesses that are looking to dispose of excess computers and equipment and non-profit organizations who can use this equipment for their technology related programs. Protechnet.org will also aim to provide smaller non-profits and ministries with a number of affordable technological services, training local, hard-to-employ individuals ("at-risk" youth, ex-offenders, and physically disabled) in the essential technology skills necessary, providing supervised job experience, and ultimately, an employment opportunity in the specific area of their skills, interest, and experience.
Website: https://protechnet.org/
Facebook: https://www.facebook.com/protechnet.org/
Off the Hook – A preventative and rescue oriented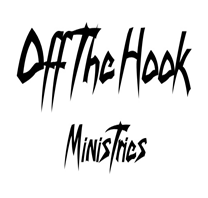 ministry for youth and adults who are at risk for gang drug involvement and acts of violence, Off the Hook will add enterprise portions to their ministries for youth, including a fee for service fitness boxing and martial arts gym (KnockOutFitness), and an adult program providing life and job skills training (WorkitOut).
Facebook: https://www.facebook.com/OffTheHookMinistries/
Website: https://www.othministries.org/
Light-House Recovery Program: Women in this Christian
recovery program will create and sell "bling wear" products, t-shirts, hats, book bags, etc. to create revenue to offset the costs of the ministry and help women participate in the health of the ministry.
Website: http://www.thelight-house.net/projects
Young Men's Initiative (YMI):  YMI will open
a Café in Cutler-Orosi right across the street
from Orosi High School. This social enterprise benefits at- risk youth in the Cutler-Orosi area by providing employment experience and being a supplementary revenue stream for the YMI.
Website: http://www.ymicampus.com/read-me/
Facebook: https://www.facebook.com/ymicafe/
Evangel Home: 5 Gals Cleaning. This social business will use t
he talents of the women in the shelter to clean vacant houses that are getting ready for the real estate market, gaining valuable work experience and providing an alternative revenue stream for Evangel Home. They will use eco-friendly products.
Website: http://evangelhome.org/
North Fresno Church/FACE Inc: Rock Pile Yard Services
will provide water wise landscaping while training, employing, mentoring and guiding formerly incarcerated and hard to employ populations.
Website: http://facefresno.org/portfolio-item/rock-pile-yard-services/
Facebook: https://www.facebook.com/FresnoAreaCommunityEnterprises
2013
701 United: an inner-city gym/fitness center that
teaches respect and restraint as well as mental and physical fitness via martial arts.
Website: https://www.701united.com/
Facebook: https://www.facebook.com/701united/
Say Hello: a street-level marketing business started
inside a church that does flyer design and distribution in targeted areas.
Website: http://www.sayhelloadvertising.com/
Facebook: https://www.facebook.com/sayhelloadvertising/